Welcome to Photo Max Studios
On-Line Digital Prints NOW AVAILABLE !
Order your prints and creative products on-line: FAST, Easy photo selection, streamlined ordering process from your computer, OR your Cellphone !

You can order prints, crop them and adjust colors. You can also order CREATIVE products, such as collages, wall art, wall Decor, invitations, holiday cards, all the cool stuff you wanted to order with us, but we couldn't do it then, well NOW YOU CAN, and you're gonna love it !

CLICK HERE TO TRY IT NOW ! Or click the big button in the middle above !


Like us on Facebook (Photo Max Studios) and we'll let you know about any specials we're currently having !


---
Graduation and Senior Photos
Choose US to take amazing photos of you or your kids for graduation this year. Our new packages include retouching your photos, multiple poses, changing from personality to grad outfits and some other specials you won't find out without coming in to get your own copy of our Graduation and Senior Photos brochure.

Come on down, have a look-see, and ask for a copy of our new Portrait Studio Price Booklet while you are here.


---
Preserving your memories since 1984 !
We strive to provide you with the best quality photos from your digital and film cameras.

We are pleased to provide a full range of printing and enlargement services from your images.

We're not just a photo lab anymore, we're an imaging Center! We can print your photos from wallet size to poster size and larger with many creative solutions to your imaging needs!

Our photo studios and digital capabilities are highly recommended.

Photo Max Studios is your choice for quality service at unbeatable prices. Come by and see everything that we can do for you !


---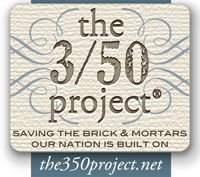 Proud Member of IPI

YES ! We still develop film !

Bring in your rolls of film or your disposable cameras and have prints in about an hour !
(On Mondays, Wednesdays and Fridays)


---
Some of our services:
Shoebox Scanning
Folding Greeting Cards
Memorial Cards & Booklets
Exclusive Holiday Cards !
Business Cards
Post Cards
Flyers
Movies & Photos to DVD
CD Covers & Sleeves
Memory Cards for your Camera
Xerox Photo-Copying
(Color or Black & White)
Faxing Service
Press Printed Products